Members of the Board of Trustees can be reached at the Central School District Office:

By Phone : (909) 989-8541
By Fax: (909) 941-1732
By E-mail: c/o Boardtrustees@csd.k12.ca.us
By Mail: c/o Central School District
8316 Red Oak Street
Rancho Cucamonga, California 91730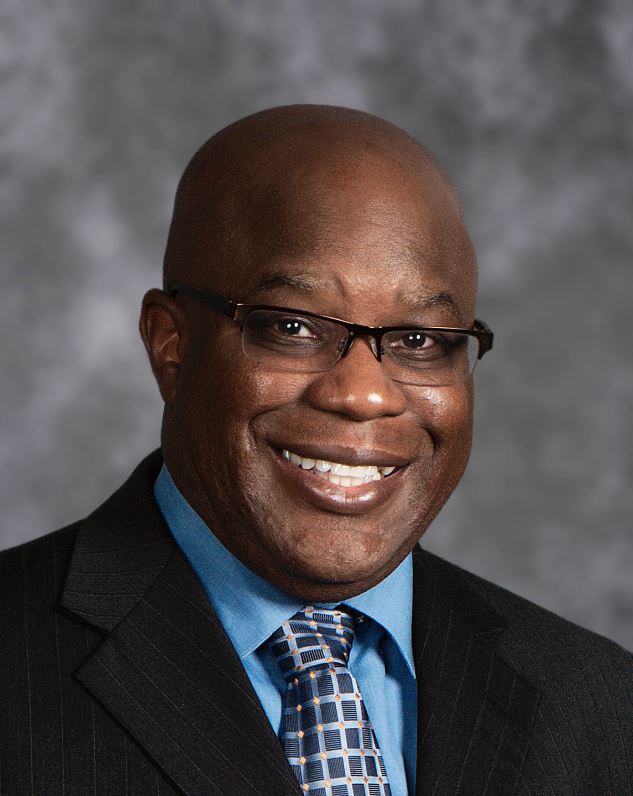 Stacy C. Henry
Trustee Area 5
Current Term Expires 2026
Board President
Stacy Henry is a native of California and was born in Los Angeles. His family moved to West Covina where he grew up. He attended Orangewood Elementary School, Willowood Junior High School and graduated from Edgewood High School. After high school Stacy worked several jobs while waiting to enter the police academy. Stacy became a police officer in 1988. He worked numerous assignments, including narcotics, gangs, field training officer and S.W.A.T.
Stacy has been married to his wife Lisa for the past 28 years. They have three boys who all attended schools in the Central School District. He was an active parent in the city, having coached his son's soccer teams and baseball teams as they grew up. He and his wife were also active parents volunteering at their kid's schools, Coyote Canyon and Ruth Musser. While volunteering at the school, Stacy began to understand that the teachers and staff at the schools were some of the most important people in our community. They show up every day and help us mold our children into the very best versions of themselves.
As a board member, Stacy believes that our first responsibility to our students and staff is to make sure they are as safe as we can possibly make them when they are at our schools. Once we have done that, we must provide every tool and resource we can to educate them.
"It has been an absolute pleasure and honor to represent my friends, neighbors, and residents of the Central School District as your elected voice on the school board."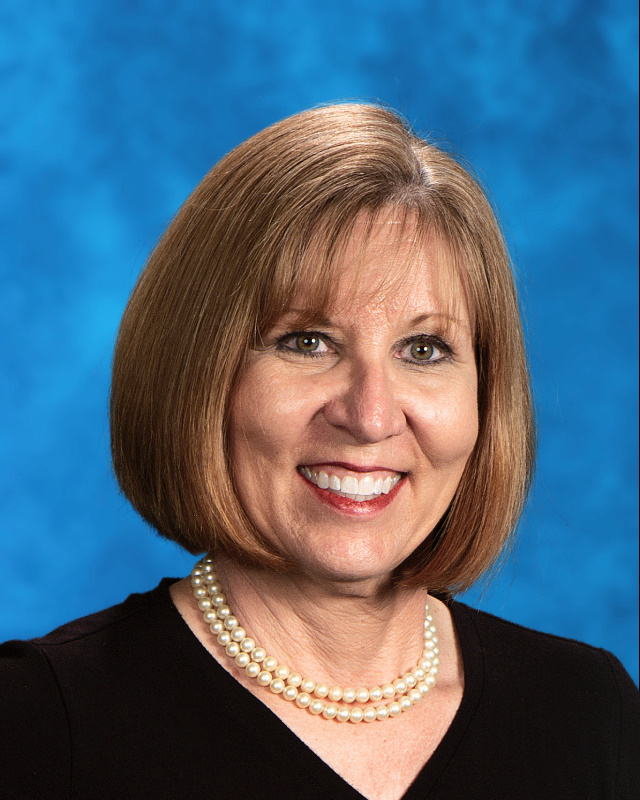 Joan R. Weiss
Trustee Area 1
Current Term Expires 2024
District Clerk
Joan R. Weiss was born in Pennsylvania. Her family moved to Chino, California in 1964 where she attended schools in the Chino School District and graduated from Chino High School. Joan retired June of 2017 from San Bernardino County Superintendent of Schools, working with high school students with Special Needs. Joan's husband, David, is a Residential Realtor for a local Real Estate Company. Joan and David have two daughters that attended Central School District Schools. Joan has a grandson and granddaughter that are students in Central School District, a grandson who attends County Pre-School, and a granddaughter that will be a student in Central School District in the very near future.
Joan is deeply committed to public education and to community service. She was active in her children's education serving as president of the Valle Vista Elementary School and Ruth Musser Middle School PTAs; member of the Valle Vista, Ruth Musser, and Cucamonga High School Site Councils; and vice president and secretary of the Rancho Cucamonga Council PTA. She also served as a representative to the Community Advisory Committee for the West End Special Education Local Plan Area; Chairperson for the West End Special Education Local Plan Area Art and Writing Contest from 1998-2015; board member of the Rancho Cucamonga Marching Cougars Band Booster; and member of the San Bernardino County Committee on School District Organization.
Joan states, "I believe that all students need to come to school daily, be ready to learn, be respectful of fellow classmates and school staff, give their best personal best in achieving academic success, and feel safe on their school campus." In addition, "I believe that parent involvement is the key to a child's success in school, and as parents we are obligated to involve ourselves in our child's/children's education. It is a great honor serving the students and parents of Central School District. I take this job very seriously and thoroughly prepare for each school board meeting and I commit to attend school events throughout the year."
If you would like to contact Joan directly, her email address is joanweiss1991@gmail.com for Central School District matters.
Dustin Guerra
Trustee Area 2
Current Term Expires:2026
Board Trustee
... page under development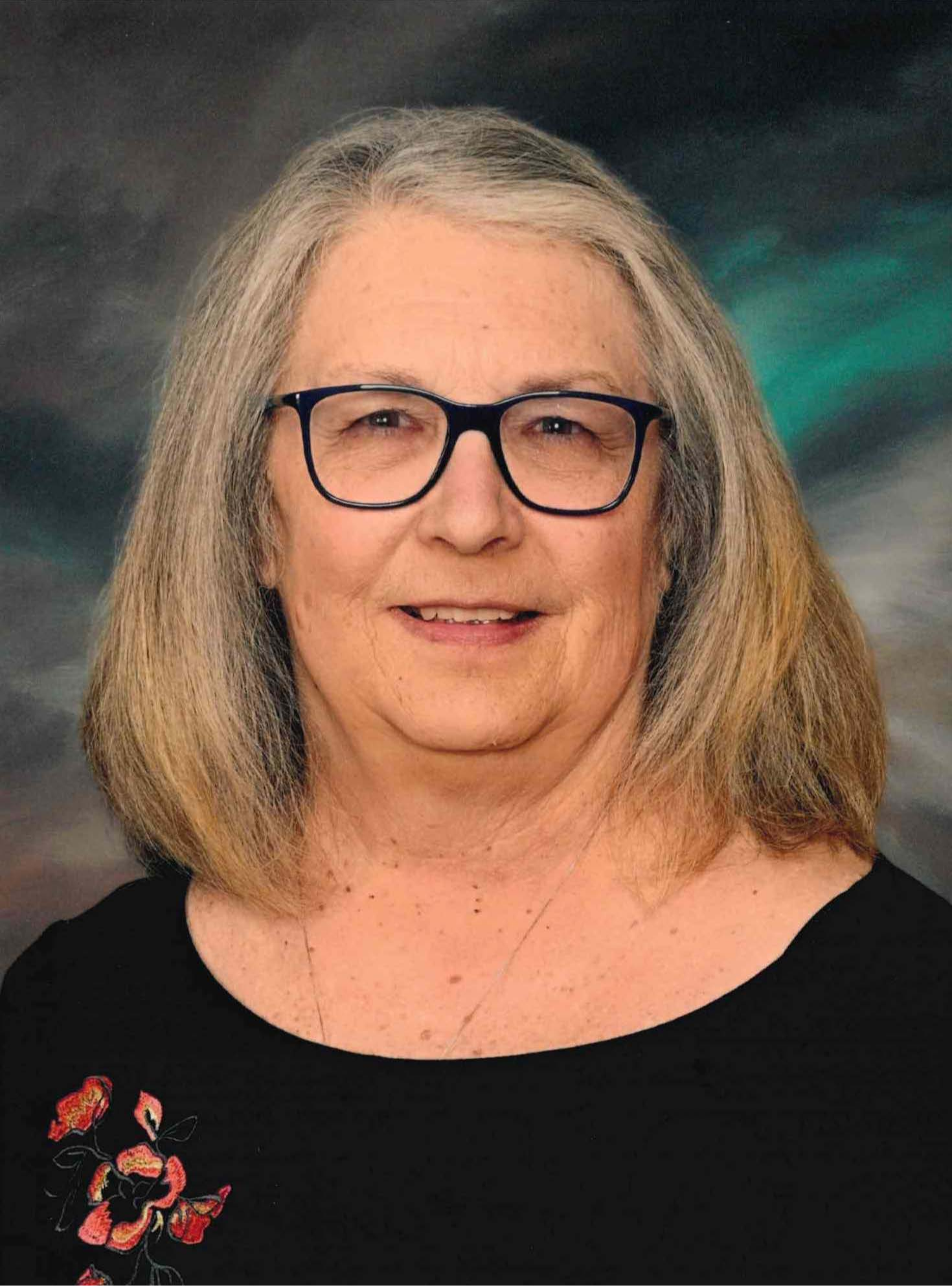 Pat Lashbrook
Trustee Area 4
Current Term Expires 2026
Board Trustee
Page under development...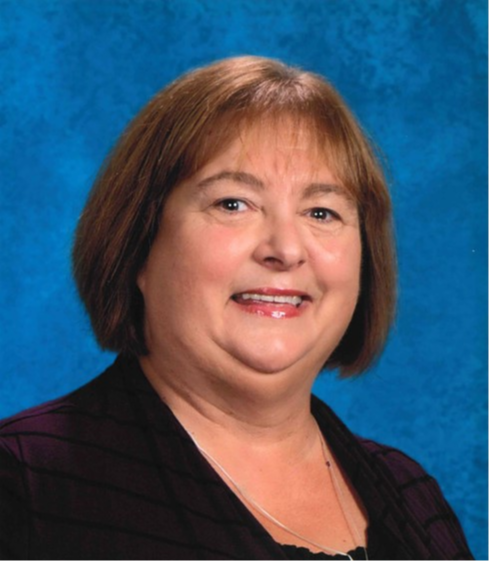 Kathy A. Thompson
Trustee Area 3
Current Term Expires: 2024
Board Trustee
Kathy A. Thompson is a native Californian, born in Los Angeles. As a student, she moved many times and knows the critical role schools can play in the life of a child. She is married to her husband Ron, and they have 3 grown children all who attended Central schools. Although she began her career as a nurse, Kathy now teaches health career courses for the Riverside County Office of Education. Ron is also an instructor in the area of science.
As an active parent volunteer, Kathy was frequently at her children's schools; Bear Gulch Elementary and Cucamonga Middle School. Later she would also volunteer at Alta Loma High School. She served as PTO president, school site council member and on district committees before her service as a trustee. The time she spent in the schools of Central School District made her aware of the priority that every child will succeed. Caring teachers and staff poured themselves into the students as they continue to do today.
Kathy also values the contribution of the local school to the community. Good schools are the foundation of excellent cities. Central School District has always been a district that is a proud part of Rancho Cucamonga with clean, safe campuses and students that promote from middle school ready for the rigors of high school.
Currently, Kathy is a member of the San Bernardino County School Boards Association and is a delegate to the California School Boards Association. Being involved on a broader level helps Kathy to advocate for Central School District students and to be aware of trends across the county and state.
Kathy states, "I am honored to continue my service to the Central School District family. I know that Central is among the finest in the area! Our students, employees and community are all committed to the excellent education of each student. It is a privilege to be part of this respected organization."