Maintenance and Operations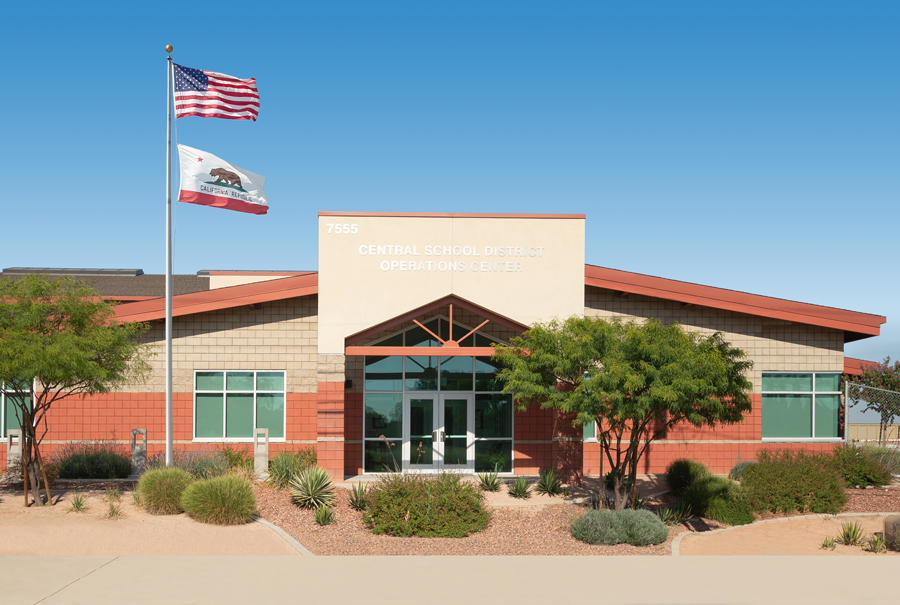 7555 Hellman Ave. , Rancho Cucamonga, CA 91730
David Rangel
Director of Maintenance and Operations
Contact the Maintenance and Operations Department
(909) 987-5215
DIRECTOR OF MAINTENANCE AND OPERATIONS
David Rangel
Email Him Here

MAINTENANCE AND OPERATIONS OFFICE MANAGER
Denise Johnson
Email Her Here
Our Business Services Department is responsible for the following maintenance and grounds tasks:
Maintenance of building, grounds and equipment
Emergency Report Locations
Graffiti removal
Weekend security
Deferred maintenance administration
Asbestos and other hazardous material compliance
Work order administration
Maintenance of district-owned vehicles
CHEMICAL SENSITIVITY REGISTRY
If your child has a chemical sensitivity, please complete the Chemical Sensitivity Registry form and return to Denise Johnson at the Maintenance and Operations Center (djohnson@csd.k12.ca.us). If you have any questions, please call (909) 987-5215.
*Please note that forms do not carry over annually. A new form must be completed each school year for a student to remain on the registry.
Chemical Sensitivity Registry Form
DISTRICT-WIDE FACILITIES MASTER PLAN
In April of this year staff began meeting with school site personnel including teachers, support staff and administrators as well as parents and students to update the district's Facilities Master Plan (FMP). Additionally, parents were encouraged at the end of the school year last year to complete a survey indicating what they believed the needs were at their school(s). Consultants from California Financial Services and GO Architects, Inc. worked collaboratively to update existing school site plans and create new plans based on the input from the individual school site teams and survey results. The FMP addresses health, safety and access code, and housekeeping needs as well as addresses the educational transformation needs for each site. It provides a framework and broad-based system for coordination and development of individual facility projects. It anticipates future needs, defines characteristics of facilities which are needed to support the district's educational mission, and identifies the funding and resources needed to implement the various projects. The plan should be considered a living document that will continue to be updated and adjusted as district and site needs and conditions change.
To view the FMP, please click the link below.
District-Wide Facilities Master Plan
DRINKING WATER LEAD TESTING INFORMATION
California Assembly Bill 746 (AB 746) was approved by the Governor and published on October 13, 2017. The bill requires all community water systems that serve a school site of a local educational agency with a building construction before January 1, 2010 to test for lead in the potable water system of the school site on or before July 1, 2019. Health Safety Code 116277 was also developed and added under AB 746 to provide guidelines and requirements for K-12 schools.
On November 21, 23, and December 1, 2018, the district responded to the requirement and hired a third party company to perform sampling at all seven of our sites. Five of the seven schools had test results at or above the 15ppb threshold for the presence of lead. All of these fountains have been replaced.
All sampling methods followed the requirements of Health Safety Code 116277 and were submitted to a State of California Department of Health Services accredited laboratory where they tested using approved Environmental Protection Agency methods.
The full report with maps of sampling locations and analytical reports for each sample taken can be accessed here:
CSD Water Report #3 - FINAL (PDF)
INTEGRATED PEST MANAGEMENT (IPM) PLAN
To view the IPM, please click the link below.
Integrated Pest Management Plan
Updated 12/30/2022
SAN BERNARDINO COUNTY RESTRICTED MATERIALS PERMIT
To view the current San Bernardino County Restricted Materials Permit, please click on the link below:
Restricted Materials Permit 2023.pdf (PDF) Expires: 12/09/2023
MSDS RIGHT-TO-KNOW
For a list of chemicals used within Central School District click here: chemicals list.
David Rangel
Director of Maintenance and Operations
Denise Johnson
Maintenance and Operations
Office Manager
Sam Manning
Lead Maintenance Worker
Saul Pereyra
Maintenance Worker II
Bob Manning
Maintenance Worker II
Jaime Encinas
Maintenance Worker II
Victor Amaya
Maintenance Worker II
Homer Bustamante
Maintenance Worker II
Juan Hernandez
Maintenance Worker II
Dani Marcos
Lead Groundsman
Richard Lopez
Grounds Maintenance Worker
Chris Wilken
Grounds Maintenance Worker
Aaron Burchit
Grounds Maintenance Worker
Jacob Dam
Grounds Maintenance Worker
Boris Nazar
Grounds Maintenance Worker