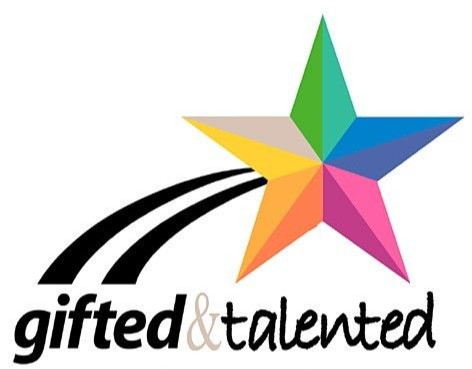 Welcome to the Central School District GATE (Gifted and Talented Education) Program. The GATE program in Central School District sets high expectations and affords students the opportunity to stretch their minds to full capacity, value their abilities, and use their individual strengths.
We seek to (1) differentiate opportunities for learning commensurate with abilities and talents (2) develop sensitivity and responsibility toward others (3)assist in the development of self-generating problem-solving abilities (4)help to develop realistic, healthy self-concept in each GATE student.
CENTRAL SCHOOL DISTRICT GATE BROCHURE
Please click this link to download the GATE BROCHURE which outlines the district GATE program.
GATE PARENT ADVISORY COMMITTEE MEETING
MEETING DATES FOR 2020-21
The January 19, 2021 meeting has been cancelled.
March 16, 2021 @ 6:00 p.m. at the District Office located at:
8316 Red Oak Street Rancho Cucamonga, CA 91730
We look forward to seeing you there!
Due to ongoing COVID19 restrictions we may move these meetings to a virtual format. Check your email for further information as the dates approach or call the District Office for the latest updates.
NEW GATE PARENT ORIENTATION WEBINAR- FALL 2020
FAMILY NIGHT ARCHIVE
Twenty-one families gathered on Tuesday evening, April 22 for an opportunity to meet Lorenzo Paran III who shared his "Journey to America, Journey as a Writer". Mr. Paran is a local journalist who is not only employed as an editor for the Los Angles News Group, but also publishes a magazine for the Pilipino community and is the author of An Isteytsayd Life : Not-so-Random Thoughts from a Pinoy Living in America. Mr. Paran shared glimpses of his childhood in the Phillipines and what it was like to come to the United States. He gave the children in the audience ten steps to becoming a writer and encouraged them to jot down thoughts, experiences, and challenges to use as a basis for their writing. Pictures from the evening, courtesy of Chris Benigno, are displayed below.
Mrs. Galarze, Assistant Superintendent Educational Services introduces Mr. Paran.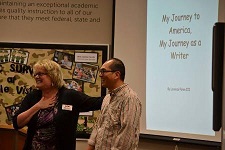 Mr. Paran describes his book, An Isteytsayd Life.
Parents and children enjoyed the opportunity to meet our Author!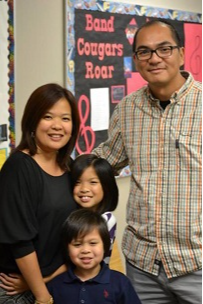 The Benigno Family greet Mr. Paran.
GATE LINKS
NATIONAL ASSOCIATION FOR GIFTED CHILDREN
CALIFORNIA ASSOCIATION FOR THE GIFTED
HOAGIES GATE PAGE
SENG: SUPPORTING EMOTIONAL NEEDS OF THE GIFTED
LINKS FOR PUBLISHING CHILDREN'S WRITING