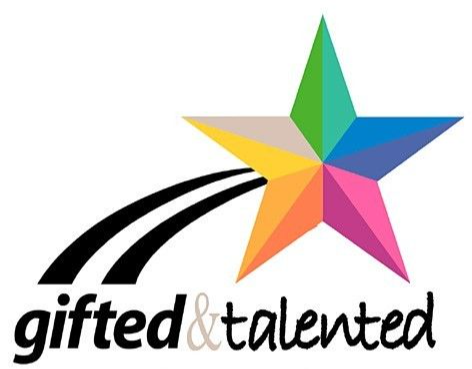 At Central School District, GATE (Gifted and Talented Education) students are identified as high achieving gifted learners or intellectually gifted learners. To be identified as GATE learner, a variety of assessment data is reviewed including the results from the CogAT, Smarter Balanced Assessments for California (SBAC), district benchmark assessments, classroom assessments, teacher, and parent referral.
Students are identified as intellectually gifted when they meet the criteria on the CogAT, a reasoning exam. This screening assessment is administered to every second grader in our district.
The CogAT is a norm-referenced cognitive computer-based assessment. We are moving to a digital evaluation to increase the scope and accessibility of our GATE screening. The CogAT provides 3 subtests that measure non-verbal abilities, quantitative abilities, and verbal abilities. This test provides a comprehensive assessment of intelligence while maintaining the ability to test diverse learners through non-verbal abilities.
Additionally, students in 4th grade and above can be referred by their teacher or parent for intellectual testing. The GATE eligibility referral includes multiple sources of data such as classroom observation, benchmark test scores, grades, teacher, and parent input. These data are considered when determining eligibility for CogAT Assessment. Students are considered for referral regardless of factors related to economic challenges, transiency, learning disabilities, and English language status which ensures opportunity and equity.
GATE PARENT ADVISORY COMMITTEE MEETING
MEETING DATES FOR 2022-23
Next meetings are scheduled for October 4, 2022, February 28, 2023 and May 2, 2023
Meetings start at 5:00 pm
8316 Red Oak Street Rancho Cucamonga, CA 91730
We look forward to seeing you there!
Due to ongoing COVID-19 restrictions we may move these meetings to a virtual format. Check your email for further information as the dates approach or call the District Office for the latest updates.