Homework Help for Parents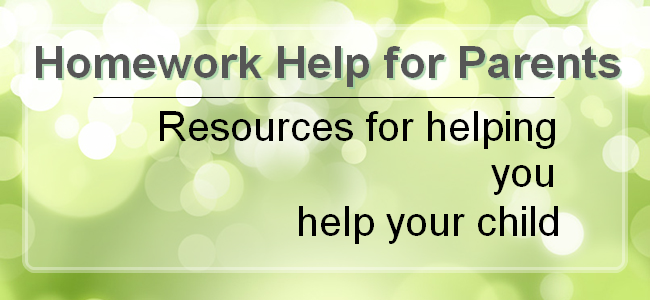 BEST LINKS
Math Help for All Grades
Oakdale School District - Oakdale, CA
Find your Grade, Module, and lesson. Download homework, watch a video.
Click your grade and module and lesson to find a helpful re-teach of the lesson. Most Grades and lessons available.
Eureka Math Homework Helper eBook

Parent Tips
Sign up to access to Homework Helper eBook - examples and explanations for each lesson in your child's math book. Ask your child's teacher for more details.
We have provided some resources here for helping students with homework. Your child's specific needs may not be addressed here. These resources are just a guide.
Eureka Math Grade 4 Lesson Videos
See a short video based on your child's homework. Click on a Module and then look for a video based on lesson number or concept.
MATH LINKS
Khan Academy.org - click on subjects at the top and type in what you need help with.
Learnzillion.com - type in what you are searching for. A free account may be needed to continue.
IXL Common Core - Click on the grade level and search for the concept your child is working on.
cK-12.org - Click your grade level to find topics to explore for help.