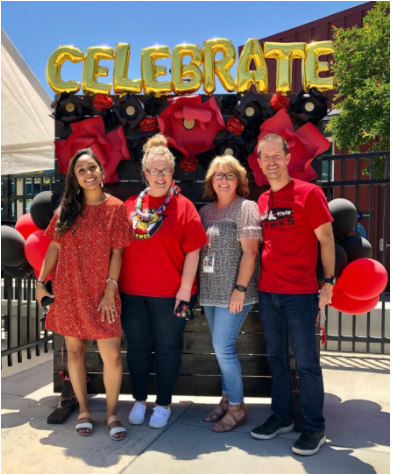 I am so proud to be a part of the Valle Vista community. I am the luckiest principal because I get to work at "The Best school in the World". A big thank you to the families, students, and staff that make it such a special place to learn and grow

Mrs. Gaboury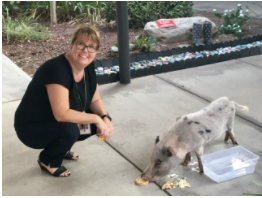 Mrs. Gaboury got to spend a fun-filled morning with "Gravy" who decided to leave her yard so she could come to school!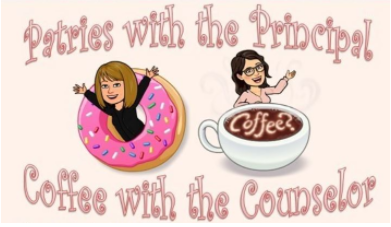 PASTRY WITH THE PRINCIPAL AND COFFEE WITH THE COUNSELOR!
Please join me for a "Pastry with the Principal" and "Coffee with the Counselor" this year. This is a great time to hear about all of the wonderful things happening at Valle Vista. It is also the perfect opportunity to ask questions and share ideas.
Please check the "Events" section on our homepage for specific dates and times.