Central School District has recently implemented a new mass communication tool from Blackboard. We encourage you to sign-up to receive critical notifications regarding your child's educational experience.
We'll be using Blackboard's Communication tool to keep you informed of absences, security issues, and current events.
To sign up to receive text messages* from the school, update your contact information, or subscribe to receive certain types of messages, please visit Blackboard's MyConnect portal. (*Standard data rates apply.)
To log into the MyConnect portal you will need your child's student ID number and the primary contact's phone number. Please view the MyConnect Training Video below for instructions (the video shows you how to set up your account on a computer. If you choose to set up your account using the app for your phone or tablet, the images will differ, but the options are the same.)
Set up your account now. Blackboard Portal
SETTING UP YOUR ACCOUNT
1. Enter your child's ID/lunch number (see below- this is the identification code you need)

2. Enter the primary contact's phone number (the one that you gave us when you registered your child).

CREATE YOUR ACCOUNT
To set up your account you need your
student's ID/lunch number

primary contact's phone number
Start here at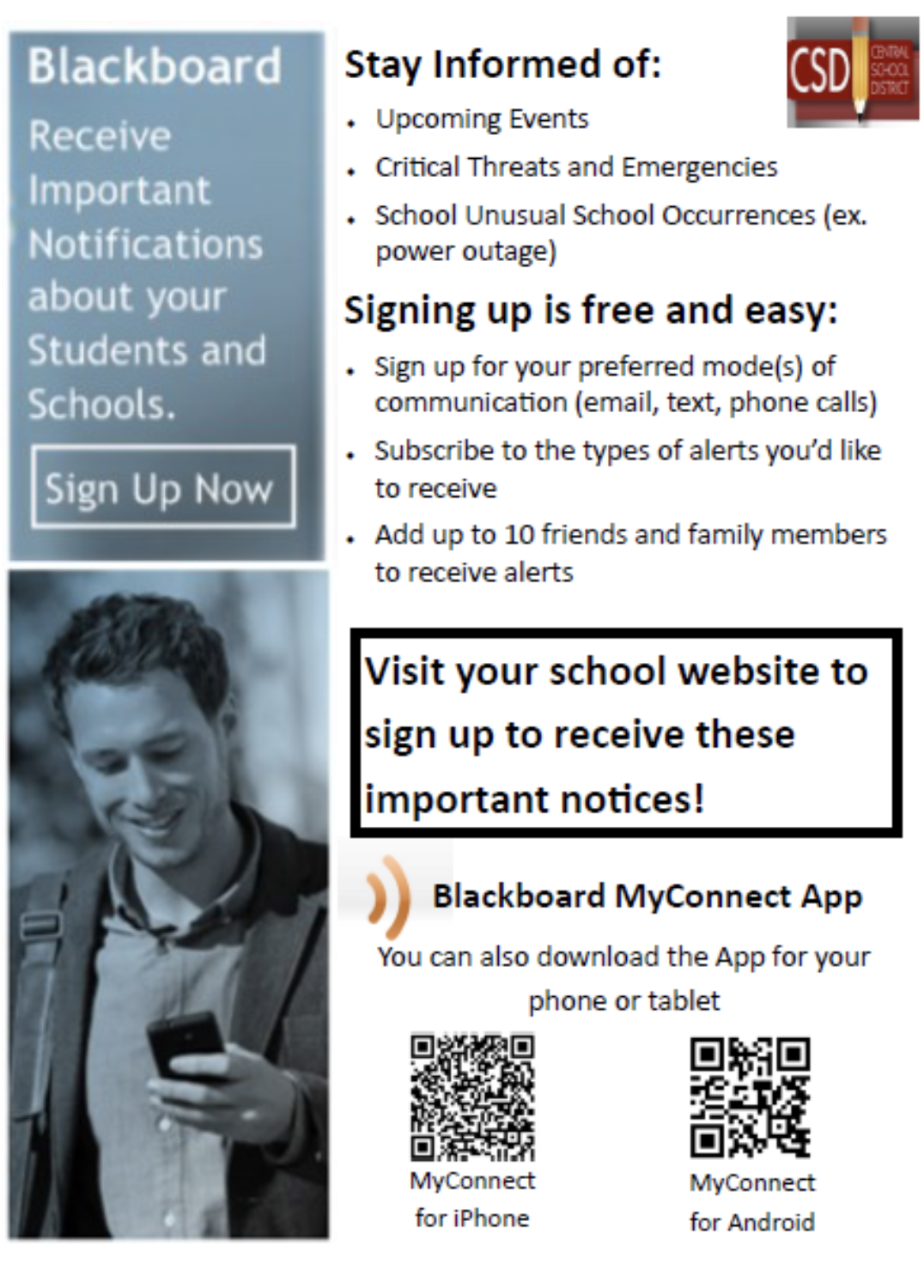 SPLIT HOUSEHOLD
By default, Blackboard Connect creates an account for the Primary Contact in Aeries. This Primary Contact can add up to 10 numbers and emails. If you are a split household (parents do not live in the same home) and need us to create an additional account, please fill out this form and turn it in to your school's office (you must do this in person - to protect your child's privacy, we need to verify your ID before adding an account).
Blackboard Split Household Form
GET THE APP
Prefer to get messages on your phone or tablet? Download the Blackboard MyConnect App